The desperate search for dozens of people still missing after a Kenyan dam burst continues, amid fears the death toll could rise.
More than 40 people are already known to have died in Wednesday's disaster, which struck near the town of Solai, 190km (120 miles) north-west of the capital, Nairobi.
Almost half the victims found so far were children, police said.
An investigation into the tragedy was launched on Friday.
Police are expected "to carry out thorough investigations to establish cause and culpability, if any" and provide a report within two weeks, the public prosecutor's office said.
The dam burst at about 21:00 local time (18:00 GMT) on Wednesday, sending a reported 70m litres of water down towards the homes below.
According to Kenya's Daily Nation newspaper, the wall of water was about a metre-and-a-half high, and 500m wide.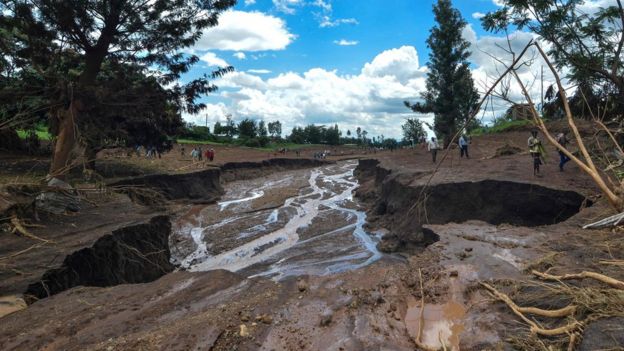 bbc